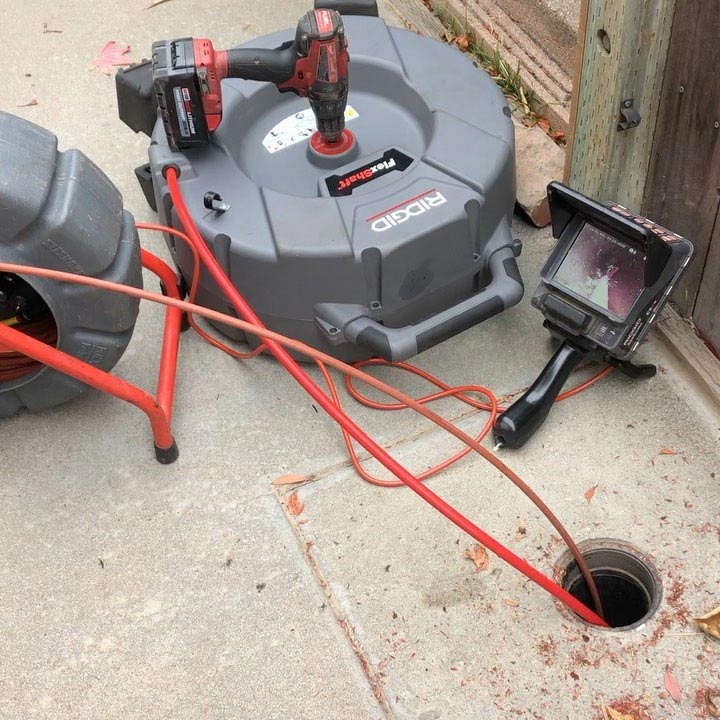 Westlake Village Plumbing Maintenance
Plumbing systems are vital aspects of our home that need regular maintenance. A home without proper plumbing maintenance may cost you expensive water damage, repair bills, and tons of other plumbing issues.
The good news is that preventing these problems is possible by hiring a competent Westlake village plumber. A professional not only helps you assess the plumbing condition of your home but also takes preventative measures.
If plumbing maintenance seems like a daunting task, here is a checklist you can use to keep plumbing disasters at bay.
Table of Contents
How to Plan Westlake Village Plumbing Maintenance

» Monthly Plumbing Maintenance
» Quarterly Plumbing Maintenance
» Yearly Plumbing Maintenance
Plumbing Maintenance for Seasons

» Spring Plumbing Maintenance
» Summer
» Fall Plumbing Maintenance
» Winter Plumbing Maintenance
How to Plan Westlake Village Plumbing Maintenance
If you're looking for a "plumber near me" on Google, this probably means you have plumbing issues and need help. This plumbing maintenance guide, in this regard, can help you solve plenty of problems.
» Monthly Plumbing Maintenance
Keep your garbage disposal clean as it may accumulate debris and block water flow. Use the hot soapy liquid to reduce buildup. You can also use a hardcore non-corrosive cleaner to remove buildup in the drains. Always use a high-quality bacterial cleaner.
If P-traps have collected remains or fragments, make sure to remove them. Don't forget to replace lint traps on the discharge hose of your washing machines.
Inspect the hoses as they may also cause leaks.
» Quarterly Plumbing Maintenance
You may start by checking for leaks. If you find water damage on walls or ceilings, call your Westlake Village plumber. With the help of a professional, clean all your showerheads and aerators and remove calcium buildup.
Also, carefully inspect all the vent pipes in the home for blockages. Clean any dirt, debris from vent pipes and sump pump. If bathtubs have accumulated caulking around them, inspect and remove it. Reapply silicone if you find any spot damaged or missing.
» Yearly Plumbing Maintenance
Annual plumbing maintenance requires you to inspect your water heater for damage and wear and tear. Suppose you have a gas water heater, clean its burner unit. Also, water pressure in taps requires testing. Ideally, it should be no more than 40 to 65 psi.
Call a trained arborist to check sewer lines if you see signs of damage.
Plumbing Maintenance for Seasons
» Spring Plumbing Maintenance
Carefully look for any signs of damage by inspecting gutters. Clean accumulated debris, rubble, and leaves to prevent blockage. Outdoor spigots may also have leaks, so check them thoroughly.
Inspecting valves, pipes, and other components of your pool system are also mandatory to avoid wear and tear, leaks, or other damage.
» Summer Plumbing Maintenance
Low water pressure is a common problem in summer, so keep checking your cooling water system. Seek professional's assistance if there are any underground leaks. You can install a hot tub or sprinkler system before winter sets in.
» Fall Plumbing Maintenance
Gutter blockage may also occur in the fall, so you need to make sure that your gutters are debris-free. Schedule an appointment with a boiler specialist for an annual inspection. Make sure to drain water from all the systems and insulate the shut-off valve before the temperature decreases.
» Winter Plumbing Maintenance
Winter or freezing temperature often forms ice dams on the outer area of your home. If you find any, clean the area. Keep checking the boiler's water level to prevent it from going low.
Last but not least, take essential steps to avoid frozen pipes.
Also Read: Preparing Your Winter Pipes The Ultimate Winter Plumbing Guide
Summing Up
All in all, planning timely plumbing maintenance is crucial to keeping your home safe from leakage and other plumbing issues. Professionals such as Gallegos Plumbing can assist you in plumbing inspection and keep your home's plumbing system in proper condition. You can contact plumbing professionals, Gallegos Plumbing or call us now at (805) 243-2622 for Westlake Village Plumbing Maintenance.