Ventura Drain Cleaning
Professional Drain Cleaning Services in Ventura County
Naturally over time, drains become clogged due to a build-up of sludge and debris until they're eventually stopped up and blocked completely. This is caused by a variety of factors such as: soaps, hair, cooking grease, undissolved food particles like rice (which expands in water), and more. Before you know it, you've got a stubborn, gunky clog that requires drain cleaning and clearing from your local plumbing professional.
Regular store-bought drain cleaners can damage your plumbing pipes, as they use caustic chemicals and can corrode pipes over time. The safest solution for your overall plumbing system is to seek out professional drain cleaning services, which is safe on your pipes and extremely effective and inexpensive. Please don't hesitate to reach out to Gallegos Plumbing for help–we've seen just about any plumbing problem under the sun.
That's why we understand that each type of drain presents its own unique challenges. When you leave the work to the professionals here at Gallegos Plumbing, you can count on us to clear any clog in any drain, no matter how big it may be, at any time.
Your #1 Drain Specialist
You can rest assured knowing that our drain cleaning service uses the most advanced drain cleaning equipment and technology, and our modern methods will remove the build-up in your drains and pipes quickly and thoroughly. We have the experience and tools to not only find and locate the cause of your clogs, but also visually inspect the problem. When you start to notice that your drains are running slow or are completely backed up, it's time to contact our experts and technicians at Gallegos Plumbing to resolve the issue and get the job done right.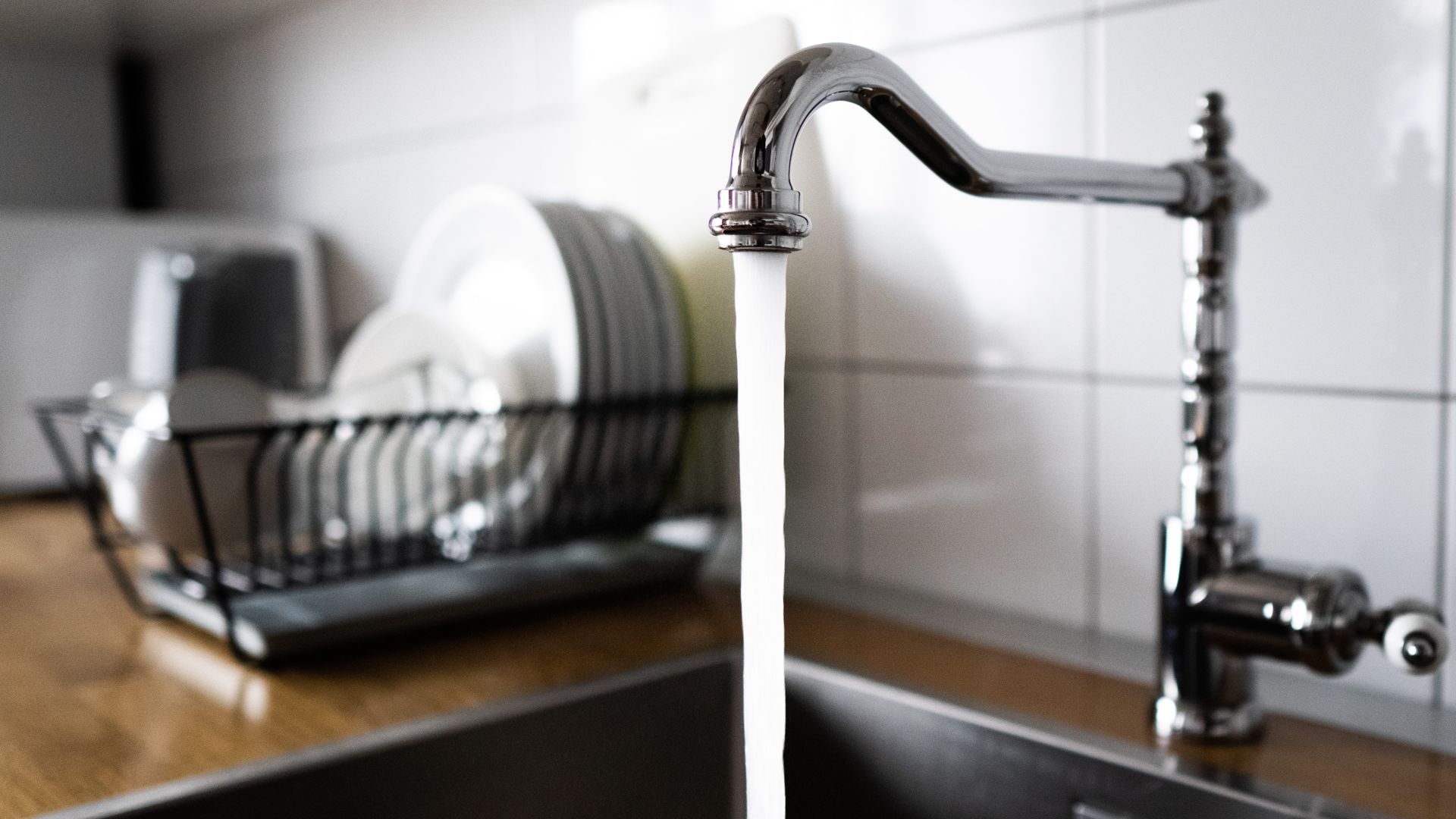 Why Choose Gallegos Plumbing?
Licensed & Insured

We make it easy for you to have confidence in the team you call.

Your Satisfaction Guaranteed

We're so confident you'll be happy with our services, we guarantee it.

Immediate, Same-Day Service

Some things just can't wait. We can come see you today!

Available for Emergency Help

Get the immediate help you need, whenever you need it.
What Causes A Clogged Drain?
More often than not, tree roots grow into sewer lines due to cracks or shifts in the original sewer main pipes. Also, kitchen drains may clog due to food or oils and grease congealing in the drains. One daily tip we recommend for preventing build-up is clearing your plate of food into the trash before rinsing it off into the kitchen sink. Additionally, when using your garbage disposal, run the water for an extra minute or so to help wash off excess food debris.
Another major culprit of clogged drains in households is hair. When you shower, hair winds up in the drain, and that can create clogs that span several feet within your pipes.
For more information about our drain cleaning services or to schedule an inspection visit, call us today at (805) 243-2622!
Hear From Our Happy Customers
At Gallegos Plumbing, your satisfaction is our priority! See for yourself what our customers have to say about working with us.
"They made a hard job seem easy, the good ones always do! I see the Gallegos Plumbing van around our neighborhood all the time and now I see why!"

- Sara S.

"I couldn't give a higher recommendation for Gallegos Plumbing and specifically Matt who performed both the assessment and work. Worth every penny."

- Brice P.

"They worked quickly, and efficiently, and explained what they were doing. Price was excellent."

- Kollin E.

"Gallegos Plumbing is hands-down the best plumbing company I've ever experienced. Professional, efficient, timely, and competitively priced."

- Charles T.

"Austin was on time, polite, listened to my story as if I know anything about plumbing, assessed the issue quickly, and was even kind enough to place our toilet back."

- Kimberly D.

"We have had Gallegos Plumbing do a few projects at our house everything from installing a new sink and dishwasher to figuring out pipe issues. They are always reliable, communicative, and transparent."

- Amber B.

"The plumber who came out was courteous, on time, and helpful. Had a great experience with Gallegos. I'll definitely reach out to them again when I'm in need of plumbing services."

- Marisa H.

"I have nothing but great things to say about Gallegos Plumbing! They were quick, thorough, very friendly, and did an excellent job repairing our shower. I would absolutely use them again!"

- Amanda T.
Comprehensive Drain Cleaning & Repair and Drain Clearing Service
At Gallegos Plumbing, our team of plumbing professionals can handle drain clogs of any size and scope anywhere in your home. We install, clean, and repair drains in the following water appliances throughout your home:
Kitchen Drains
If you're experiencing blockages in your kitchen sink, it could be due to an excessive build-up of soaps, detergents, fats, food waste, and more. More often than not, the inner walls of the pipes connected to your kitchen drain will be blocked by an accumulation of organic material. Our plumbers are experts at removing debris, so your kitchen drain can operate clog-free.
Bathroom Sink, Shower & Drain
When it comes to blockages and clogs in your showers and tubs, the major cause is a build-up of soap and hair in the trap. If you begin to notice that water is standing in the shower stall/tub or draining more slowly in a way that you can squeeze water under your feet, then you will need to call a plumbing professional to restore your bathroom to peak performance.