Water Lines Services in Ventura, CA
Water lines are the lifeline of any property, delivering clean and reliable water for various daily activities. Whether you own a residential home, a commercial building, or you manage a multifamily complex in Ventura, CA, it is crucial to have a properly installed and maintained water line system.
At Gallegos Plumbing, we offer a full selection of water line services to address all your repair, maintenance, and installation needs. With our years of professional experience and advanced techniques, we ensure the efficient and reliable operation of your water lines.
Our Water Line Services
Gallegos Plumbing can assist you with a wide range of water line services, including small and large projects alike. Give us a call if you need any of the following:
Water Line Installation: Proper installation is the foundation of a reliable water line system. Our experienced plumbers are well-equipped to handle water line installations for properties of all sizes.
Water Line Repair: Common water line problems include leaks, low water pressure, and bursts. With our efficient repair services, we restore the integrity of your water system and prevent further damage.
Water Line Replacement: Over time, water lines may deteriorate, become corroded, or develop major leaks that necessitate replacement. Our team can handle water line replacement projects with precision and efficiency.
Water Line Maintenance: Our maintenance services include inspections, cleaning, and preventive measures to identify potential issues and keep your water lines in optimal condition.
Water Line Leak Detection: Our experienced technicians employ advanced leak detection methods to identify and locate leaks accurately.
Contact us at (805) 243-2622 to schedule a water line service and ensure the reliable flow of clean water on your property.
Why Am I Getting Air In My Water Lines?
Understanding What Causes Air in Water Pipes
Experiencing air in your water lines can be frustrating and disruptive to your daily routines. At Gallegos Plumbing in Ventura, CA, we understand this concern and are here to shed light on the possible reasons behind it.
Air Trapped in Pipes During Installation or Repairs
Sometimes, air can become trapped in your plumbing system during installation or repairs. When pipes are opened or disconnected, pockets of air can get trapped, causing sputtering or air spurts when you turn on your faucets.
Water Heater Issues
Water heaters can be a common source of air in your water lines. Sediment buildup at the bottom of the tank can create air pockets, which can then be pushed into your plumbing when the heater heats water.
Leaks in Pipes
Leaking pipes can draw air into your water lines, especially if the leak is on the suction side of your plumbing system. This can lead to both air and water being drawn in, resulting in intermittent air in your lines.
Well Water Systems
If you have a well water system, fluctuations in the water table can introduce air into your plumbing lines. This is more common in areas like Ventura, CA, where well systems are prevalent.
Water Hammer
Water hammer occurs when water suddenly stops or changes direction in your pipes, creating pressure waves that can trap air. Properly installed water hammer arrestors can help alleviate this issue.
Addressing air in your water lines often requires professional plumbing expertise. At Gallegos Plumbing in Ventura, CA, we have the knowledge and tools to diagnose and resolve the underlying causes of air in your plumbing system, ensuring a steady and smooth water flow in your home.
Don't hesitate to contact us online or at (805) 243-2622 for a thorough inspection and effective solutions to this issue.
What Is a Water Line?
In plumbing, a water line refers to a pipe that delivers clean, potable water to your property. It is a crucial component of your plumbing infrastructure, responsible for supplying water to faucets, fixtures, appliances, and irrigation systems. Water lines are typically made of durable materials such as copper, ductile iron, or PVC (polyvinyl chloride).
Water lines are connected to the municipal water supply or a private well, depending on the property's location. They carry water under pressure, allowing it to flow through the pipes and reach various points of use within your property. This means water lines must be built to withstand the demands of daily water consumption and must be properly installed and maintained to ensure uninterrupted water supply and prevent leaks or other issues.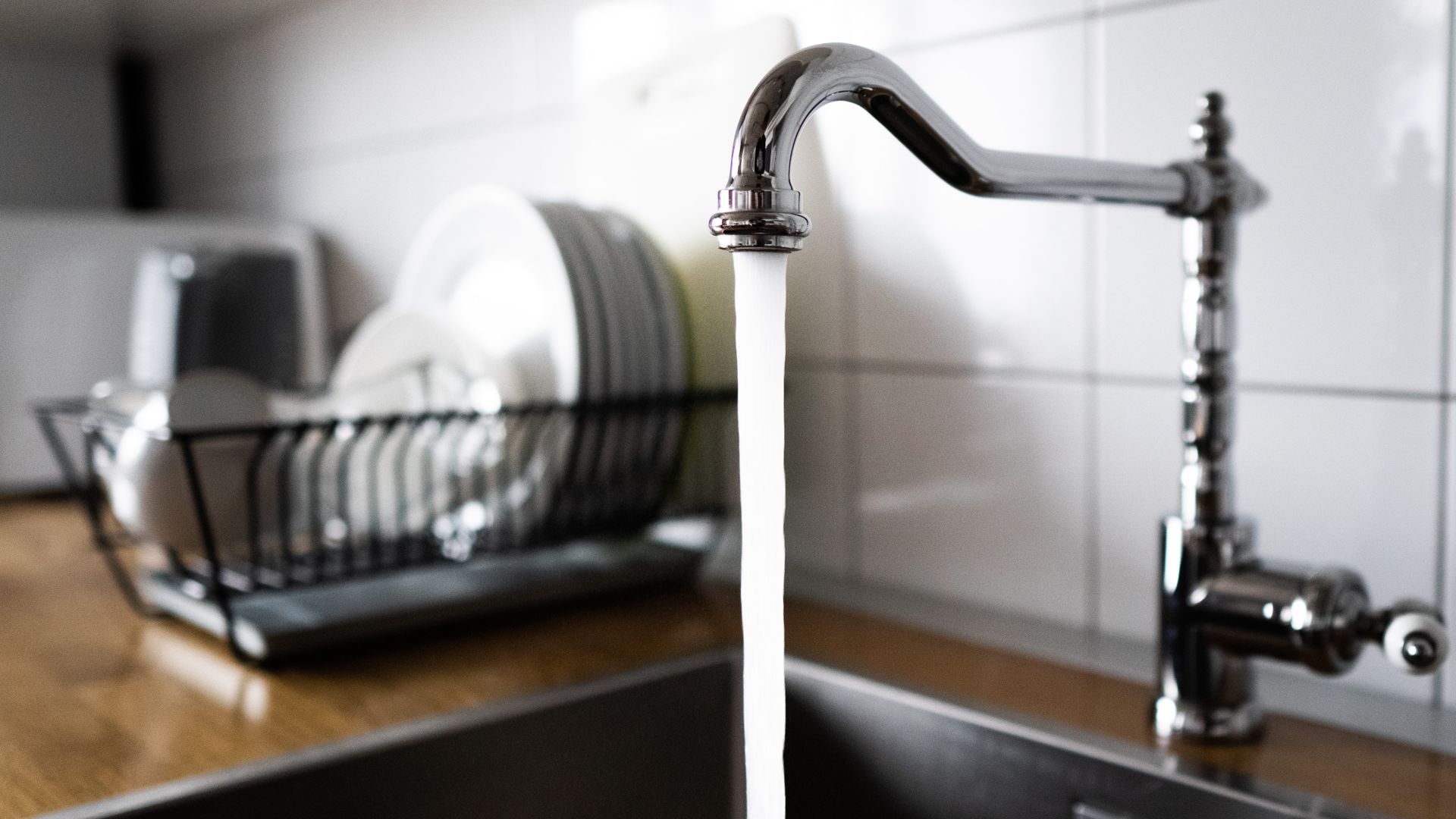 Plumbing With Peace of Mind
Our experienced plumbers put you first, customer service is our priority!
Licensed & Insured

We make it easy for you to have confidence in the team you call.

Your Satisfaction Guaranteed

We're so confident you'll be happy with our services, we guarantee it.

Immediate, Same-Day Service

Some things just can't wait. We can come see you today!

Available for Emergency Help

Get the immediate help you need, whenever you need it.
Frequently Asked Questions
Q: How can I detect a water line leak?
A: Signs of a water line leak include unexplained increases in water bills, wet spots on the ground, reduced water pressure, or a constant hissing sound near the water line. If you notice any of these signs, it's important to contact a professional plumber for further inspection.
Q: Can water line leaks be repaired without digging up the entire yard?
A: Yes, in some cases, water line leaks can be repaired using trenchless techniques. These methods allow for minimal disruption to your property by accessing the damaged section through small access points, reducing the need for extensive digging.
Q: Can tree roots damage water lines?
A: Yes, tree roots can cause water line damage. As trees grow, their roots spread to seek out new sources of nutrients and water. This problem tends to be even more prominent if your water and main sewer lines are located somewhat near one another, as tree root growth is amplified by the plant-nourishing nutrients found in sewage.