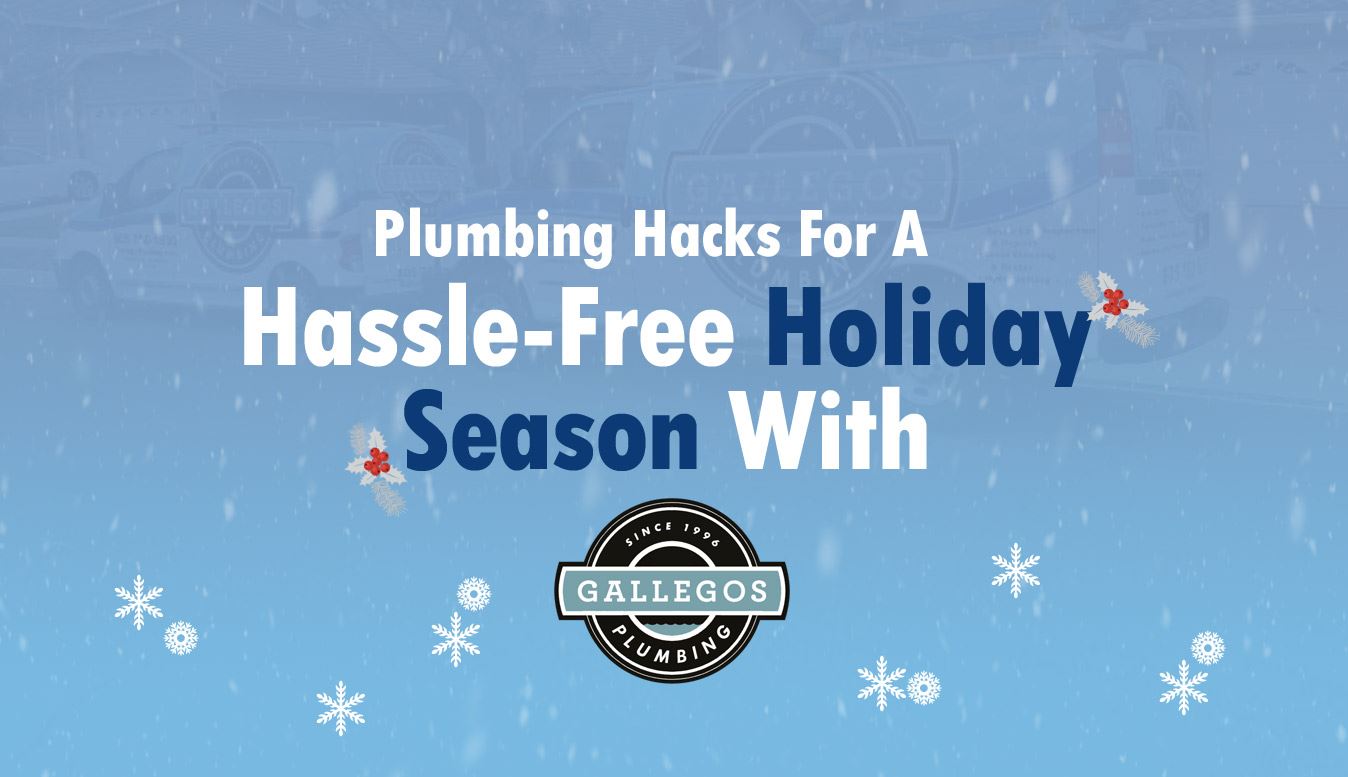 Surf's Up! Residential + Commercial Plumbing All Year Round
With over 20 years under our belts, it's no secret why Gallegos Plumbing is the top-rated plumbing company throughout Ventura County. Quality work and quality service go a long way, and we offer a 100% satisfaction guarantee. Let us get barreled in your pipes this holiday season with maintenance and inspections to ensure your system is ready for the festive gatherings and, for some, traveling.
No matter where you are in Ventura County, our certified and insured plumbing technicians come out to you, accommodating the following cities and communities:
Agoura Hills
Channel Islands Harbor
Carpinteria
Calabasas
Camarillo
Ventura
Fillmore
Hollywood Beach
Las Posas Estates
Moorpark
Mandalay Bay
Newbury Park
Ojai
Oak View
Oxnard
Port Hueneme
Santa Barbara
Santa Paula
Saticoy
Simi Valley
Somis
Thousand Oaks
Ventura Beach
Do you want to get your pipes, drains, sewer lines, and/or gas lines checked out before winter hits? Schedule an appointment with us today by calling (805) 243-2622. To learn more about how to gear up your plumbing system for the holiday and winter season, keep reading for some helpful hacks straight from our team!
Get Your Plumbing Ready For The Holidays
Besides having a plumbing professional provide inspections and maintenance to areas of concern, there are quite a few things that any homeowner or property manager can do to prevent major clogs or other costly damages. At Gallegos Plumbing, we recommend having your pipes and drains inspected at least twice a year, so you can catch any major issues early. To exercise your due diligence this holiday season, try the following tips in order to avoid plumbing emergencies and high plumbing costs!
» Eliminate Drips
If any of your water fixtures are showing signs of dripping, it's important to have them inspected and fixed–especially before large gatherings or parties. As a homeowner well acquainted with the quirks of your own house, perhaps you already know to press down on a particular faucet handle to prevent drips or even jiggle the toilet handle to make it stop running. However, your holiday guests don't know this information and might forget even after you tell them. Dripping faucets and running toilets increase your water usage by small increments that add up, leading to higher water expenses. More costly water bills can ultimately throw off your budget, cutting into any holiday shopping or vacation plans. Eliminate any existing drips now so you can save money later when it counts. Besides faucets, have your local plumbing professional inspect and repair any dripping pipes and water hoses attached to sinks and appliances.
» Clear All Clogs
With visiting relatives and house guests, difficult drain clogs are one of the biggest problems property owners encounter during the holidays due to increased usage. To prevent clogs from happening, try to have you, your family, and your guests follow a few simple rules. For example, do not dispose of the particular foodstuffs known to cause clogs down the drain, including stringy vegetables, peels, or grease/oils. You can also purchase drain screens for areas in your home that will encounter higher traffic this holiday season. However, we highly suggest avoiding using any commercial cleaners for slower or clogged drains. Believe it or not, it is more cost-effective to have your drains inspected by a plumbing professional since these chemical cleaners tend to erode pipes and cause more costly issues in the long run.
» Insulate Your Pipes
For areas that experience extreme cold or even snow (yes, we're looking at you Ojai), you might want to have your pipes insulated before winter hits. Like the human body, your pipes require protection when exposed to colder temperature because the water in them can freeze, which ultimately leads to burst pipes. Freezing water aside, your pipes (if older) can also become brittle and crack on their own. To avoid this costly damage and mess for you, your family, and your holiday guests, we suggest wrapping your pipes in insulation sleeves to protect them from winter temperatures–even in California!
» Keep Indoor Temperatures Consistent
Did you know that insulation alone isn't enough to prevent frozen pipes? For those of you who travel during the holidays, be sure to set your thermostat at 55 degrees Fahrenheit while also leaving doors to under sink areas open, so the heat reaches the pipes. If your house has a basement, don't forget to open basement air vents and/or the basement door to allow the automated heat reach the depths. Although it might seem like it doesn't make a difference, it's the small efforts that can prevent huge plumbing disasters.
» Drain All Water
Again, for all of you winter and holiday travelers, be sure to take extra care upon leaving your home this season. To avoid coming home to an emergency plumbing situation, simply make sure that your pipes are empty of water before your trip. This is best achieved by draining your hot water heater and shutting off its power supply. Then, don't forget to shut off the water that leads to the toilets (and flush them). Last but not least, turn off the water valves that lead to any of your faucets. If you need assistance with any of these tasks, be sure to contact your local plumbing professional for help.
Pre-Holiday Plumbing Inspections + Maintenance
This holiday season, make sure your home or building avoids dire plumbing problems whether you're in or out of town. For any plumbing inquiries or to schedule an inspection before the flood of holiday events and activities, contact Gallegos Plumbing today. Call us directly at (805) 243-2622 or leave us a message here.