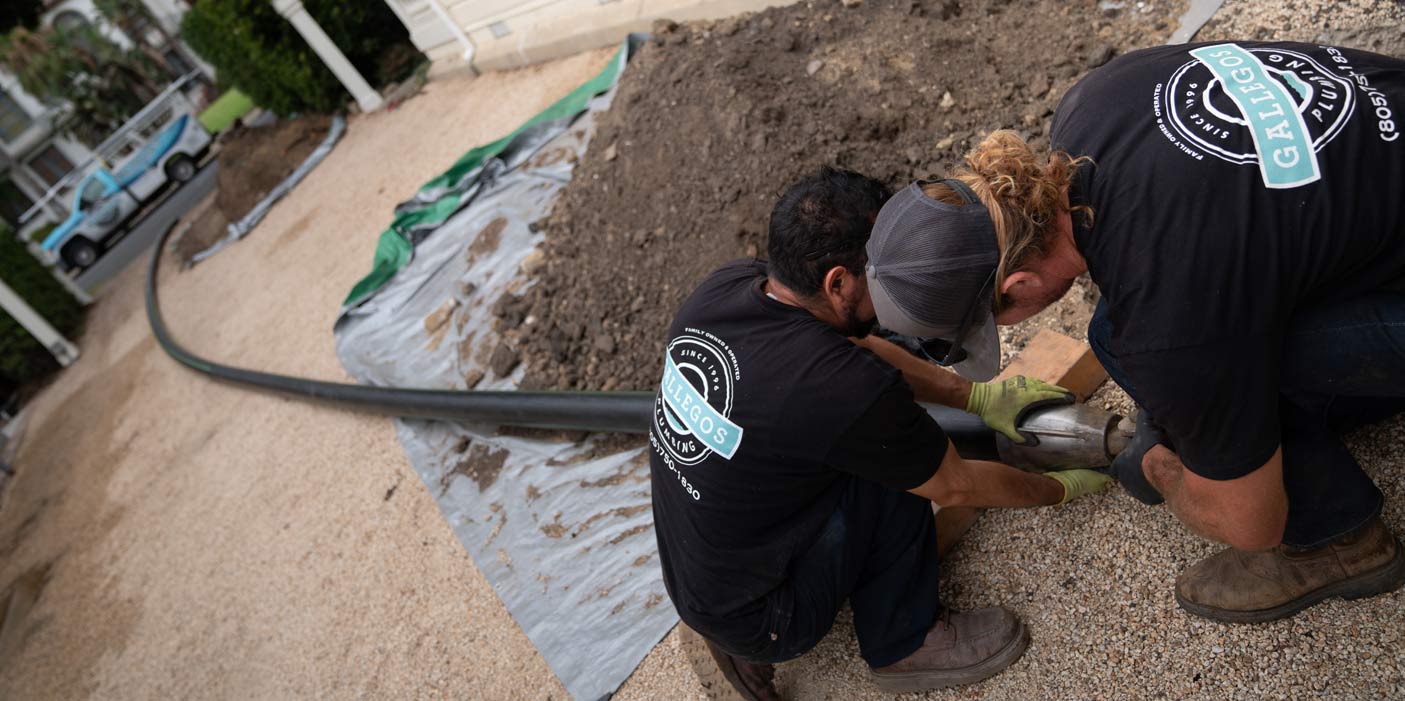 Flooding can cause irreversible damage to your plumbing system. The massive amount of debris that comes with a flood can wreak havoc on your property's plumbing, breaking or cracking your pipes.
That's because the weight of the saturated soil and water can crush your pipes. Waiting for the water levels to recede is the only option to check and fix these plumbing issues. Here is plumbing troubleshooting to make successful repairing recommended by Thousand Oaks Plumber from Gallegos Plumbing.
Troubleshooting and Repairing Plumbing Problems in your Pipes
If the flood damages the pipes inside your house, spotting the damage is difficult. But as soon as you notice new puddles in your house when the water begins receding, shut off the water valve and contact reliable and professional plumbers in your area for an inspection.
Checking the pipes outside your house is also essential. Plus, check for any bursting signs, as they can manifest in the form of a sinkhole. The professional plumbing services will perform a camera inspection to recommend the best solution.
Reapir Foundation Damage
Shifting or cracking your home's foundation because of overly saturated soil may not appear to be a plumbing problem. However, a professional plumbing service can help you repair foundation damage. If the foundation of your home is shifting, it can cause significant damage to your pipes. Calling professional plumbers will help you detect broken pipes to know if they are repairable or need a replacement.
Trust the expertise of Thousand Oaks plumber from Gallegos Plumbing, and address the problem timely.
DIY Drain Unclogging
Don't mistake flood water for just water because it is full of dirt, debris, and silt that instantly clog your home's drains. While you may want to make it a DIY project and clean any clog yourself, floodwater is not something you can easily take care of. Attempting a DIY drain cleaning project after a flood can damage the interior of your pipes. You never know what is clogging your drains, and you may need heavy-duty equipment to remove roots and debris from your main sewer.
Why do You Need a Plumbing Inspection after a Flood?
Once the floodwaters recede, there is a lot to inspect and repair. Homeowners do not have the tools and equipment to look inside their pipes and unclog drains. For that reason, you need expert and qualified plumbers to perform a thorough inspection of your main sewer, drains, and pipes.
Investing in a plumbing inspection after a flood can help you avoid future expenses to install replacements. There may be a wide range of hidden plumbing problems that need instant attention before they become complicated problems.
Give us a call at (805) 243-2622 to receive immediate assistance from our Thousand Oaks plumbers today.
Get in Touch
Finding the local plumber near me for troubleshooting and repairing your plumbing after a flood is quite a challenge. Gallegos Plumbing is the number one choice for fixing all commercial and residential plumbing problems that arise due to flooding. If you live in Thousand Oaks, CA and need to schedule an inspection, a repair, or an installation job, get in touch with Gallegos Plumbing for all your problems in the Ventura County Area. We provide affordable and customized plumbing solutions using the latest and best equipment. Contact us online for all your plumbing needs.