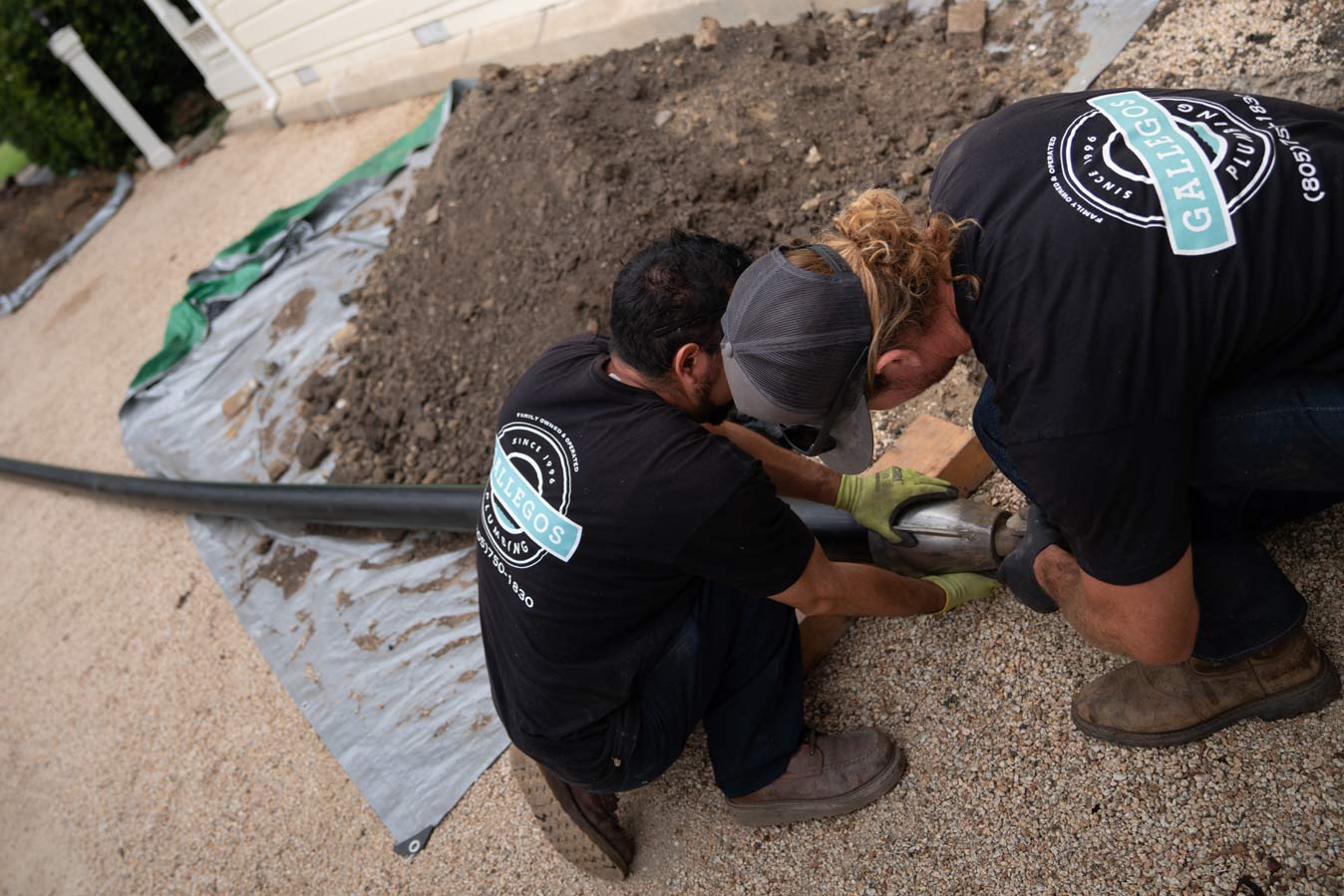 Are you looking for technological advancements that can eliminate hassles from your plumbing operations?
Trenchless technology is the best way to address the problems of your sewer lines. The innovative technique is raging in the plumbing industry. It allows the plumber to assess the breach in the sewer lines without digging the ground.
The plumbing experts use remote detection tools or a miniature camera to assess the problem accurately. With Trenchless Sewer Repair technology, there is no need to set up a heavy repair device. The plumbing experts detect the problem within minutes and minima fuss. It doesn't end here; the advanced technology offers significant benefits, making everything a lot easier for Thousand Oaks homeowners.
Gallegos Plumbing, in this regard, is one of the reliable names among Thousand Oaks Plumbing services. The company works with a team of professionals who offer the best trenchless sewer repair. Our plumbing professionals excel at providing an environment-friendly repair process to unclog and restore your sewer lines.
If you're looking for a high-tech process to boost your plumbing system, keep on reading to find out why you should opt for trenchless technology.
Give us a call at (805) 243-2622 to receive immediate assistance from our Thousand Oaks plumbers today.
How Trenchless Technology Boosts Your Plumbing System
1. Repairs Sewer Lines Accurately
The process of repair used in trenchless technology is straight forward. Thousand Oaks plumber from Gallegos Plumbing digs two small holes on both sides of the problem area; they pull the repair device using those holes.
Whether a plumber uses bladder to seal the leakage points, replacement pipe to damage pipe, or snakehead to unclog sewer line, he does it without excavating the pipe. Note that all the repairs and replacements made using trenchless technology are long-lasting and useful.
2. Saves Money
Since trenchless technology is an effective and fast process compared to traditional plumbing, you don't have to pay much for the operations. You can also exclude the cost of extra construction, workers, tools, or landscaping to reconstruct your yard. All of this helps you save a lot of money you used to invest in repairing clogged sewer lines.
Gallegos Plumbing is proud to offer Trenchless Sewer Repair for residents in the 805 regions including Thousand Oaks since 1996; we know how important it is for homeowners when search for a plumber near me and find a trustworthy one.
3. Speeds up the Plumbing Process
As mentioned above, you don't need to excavate your yard to replace or install pipes and utilities like gas lines or optic cables with trenchless technology. Also, there is minimal surface disruption. As a result, the entire plumbing process takes less time than it typically takes with the traditional process. That means trenchless technology can finish the session within a single day, allowing you to resume your daily activities as soon as possible.
Related Article: Why Trenchless Sewer Repair Can Be A Great Option?
Why Hire a Qualified Thousand Oaks Plumber for Trenchless Technology
Whether it is overflowing appliances or any other plumbing issue in your house or building, hiring a trained and qualified technician is wise. Only a competent Thousand Oaks plumber can efficiently use trenchless technology and help you detect the block, damage, or break in the sewer lines.
Summing Up
All in all, trenchless technology can handle a plethora of essential plumbing tasks. The advanced method can effectively solve the problem and boost your plumbing system from installing and replacing to repairing water lines.
If your water lines are experiencing issues, call us now at (805) 243-2622 to get them quickly fixed. Get Thousand Oaks plumbing services from Gallegos Plumbing, and address the problem timely. Our licensed and friendly plumbers are well trained in providing full spectrum of plumbing solutions that are cost-effective and include 100% customer satisfaction guarantee, serving throughout Ventura and Santa Barbara Counties.